PRG Projects has launched the PRG Crew Portal for technically qualified event specialists, in order to source employees/freelancers and to communicate with them.

The Crew Portal is already online.

Our company realizes a large number of large as well as small events and is permanently looking for skilled manpower and specialists.

By inscribing yourself and creating your personal profile on this platform, you will assist us in finding the right people for the right jobs. Our PRG Project Managers and Crewbookers will be able to assess the applicants and service providers better.
In the medium term, this will create a large service provider pool and the processing of cooperation should become significantly more efficient.

During the registration process, we will ask about your "skills" – meaning your qualifications or your expertise. You can grade yourself for each of the skills you would like to offer us. We are often looking for professionals with a range of skills; the more you've got to offer, the more we will work with you on a more frequent basis!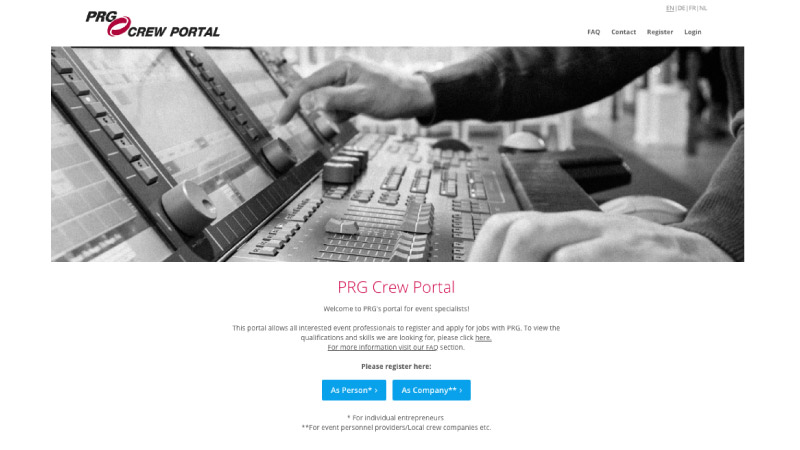 Your registration on the Crew Portal will become the future requirement for cooperation with PRG.

Created profiles are visible to the other PRG affiliates, which also creates the possibility for you to be contacted by our colleagues within the PRG Group.

Further information: http://crew.prg.com/en/faq